Eco-friendliness
Our solutions and products are created in an environmentally friendly manner. We are ISO 14001 certified.
Individuality
We take our customer's specific needs into consideration from the outset. Our experience in airport services spans decades.
Effectiveness
We are a one-stop shop offering prompt deliveries and after-sales services.
Kiitokori has over 25 years of experience in the manufacture of de-icing vehicles. Finland's harsh weather conditions during the winter have taught us to understand better the specific requirements concerning the de-icing and ice prevention of aircraft.
The basis of the operation of a Kiitokori de-icing vehicle is a customised, parameterised user interface, which reduces both the environmental impact and the amount of de-icing and anti-icing fluids required, and ensures safe and efficient de-icing operations at small local airfields and remote de-icing areas at large international airports alike.
All EFI de-icing vehicles manufactured by Kiitokori are designed and manufactured using high quality and reliable components, with consideration taken of the safe and reliable use of all parts. Each de-icing vehicle complies with the IATA AHM 977 quality standard, as well as all other applicable EN standards.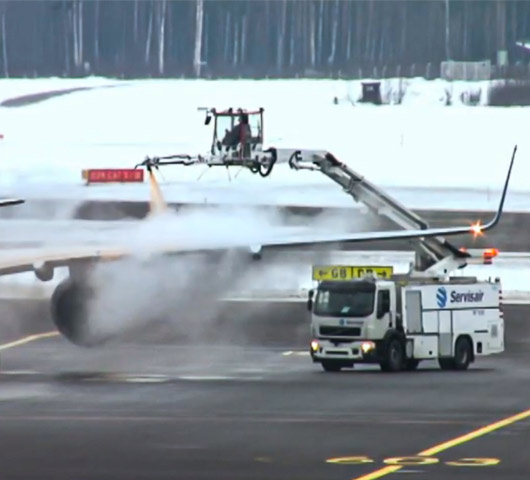 Economic efficiency
We offer optimised user interfaces without wasting any resources.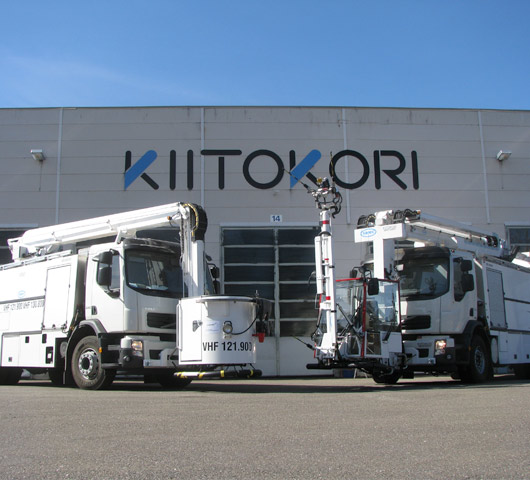 Diverse
Our solutions are tailored to meet the customer's needs.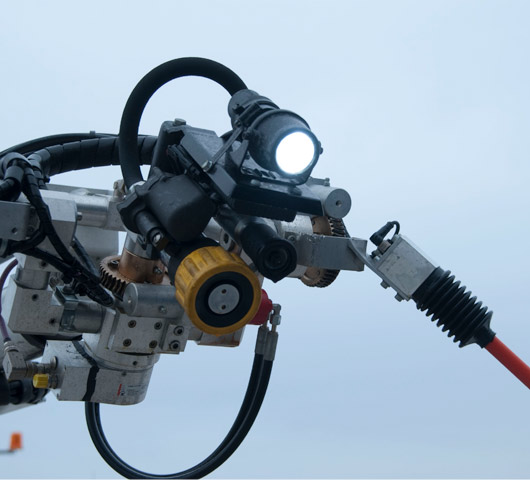 Eco-friendliness
Throughout the product life cycle from the beginning of the production process.
Want to learn more?
Would you like to learn more about our products and services?
Get in touch to arrange a meeting with us.