Customisable appearance
Unlimited and customisable
appearance and layout options.
Designed for children
Prioritising the comfort of the young passengers without ignoring the staff's needs.
Safe & practical
Designed to be safe for the passengers while still being practical for daycare centre activities.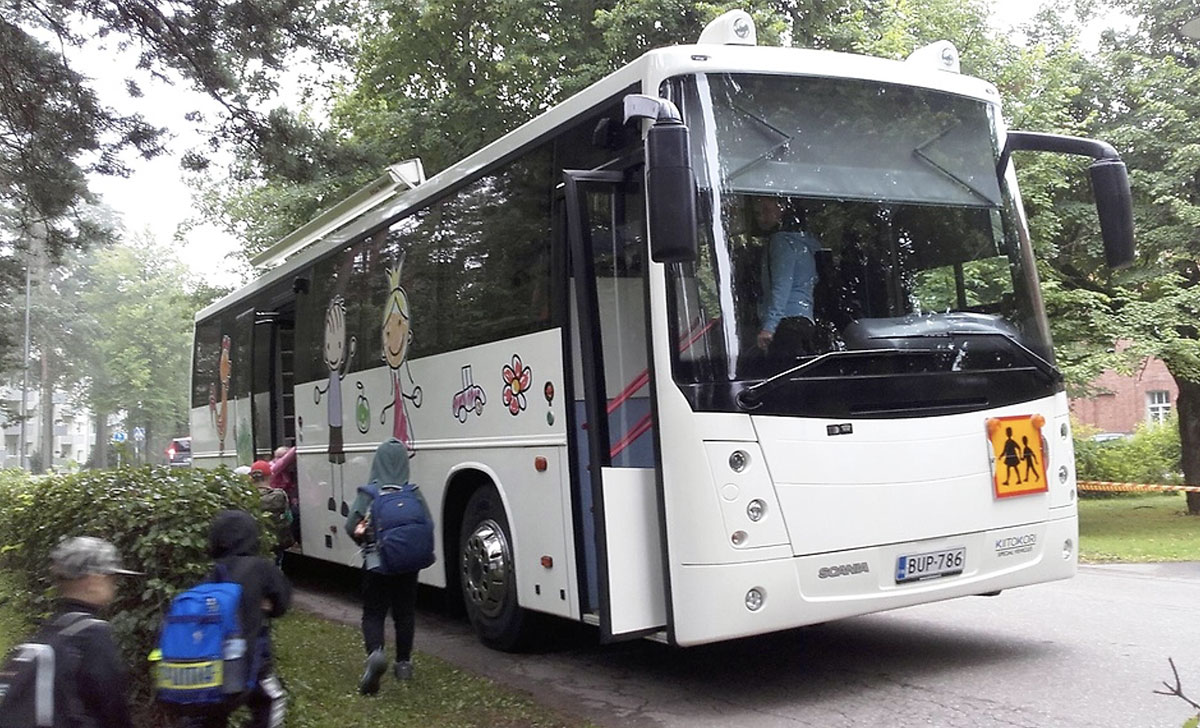 A natural activity centre
The idea of the mobile kindergarten is to take kids out into nature for a day. The mobile kindergarten operates as a point of support for the children, where they can, for example, take part in normal nursery activities in the event of bad weather.
A mobile kindergarten is normally equipped with a kitchen, drying cabinets for clothes, storage locations for goods and table groups and monitors for teaching and learning purposes. When tiredness raises its weary head, it will also be possible to take naps on the bus.
The key tasks of day-care centres are to facilitate environmental education, creativity and exercise. A mobile kindergarten can be used to assist in their implementation, conveniently in just the right and appropriate location.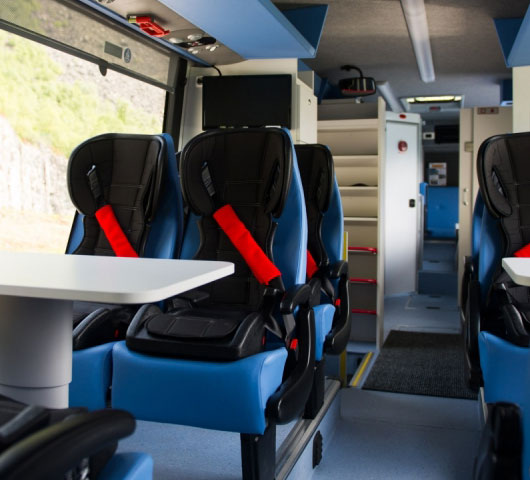 Safe travels
Safe and easily adjustable car seats make travelling comfortable while enjoying the view – or napping.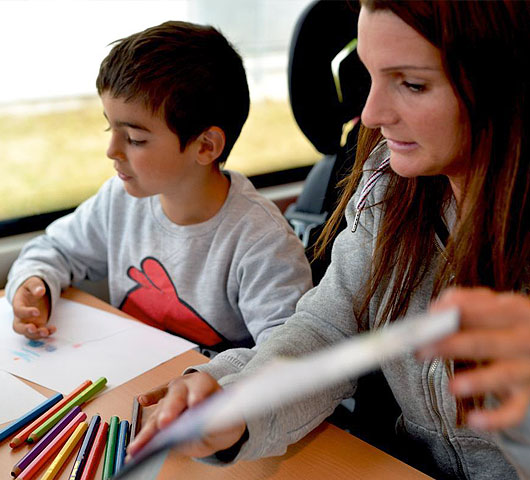 Effective and versatile facilities
Designed for daycare centre activities, the facilities are suitable for both children and adults and make daily routines a breeze when the daycare centre is on the move.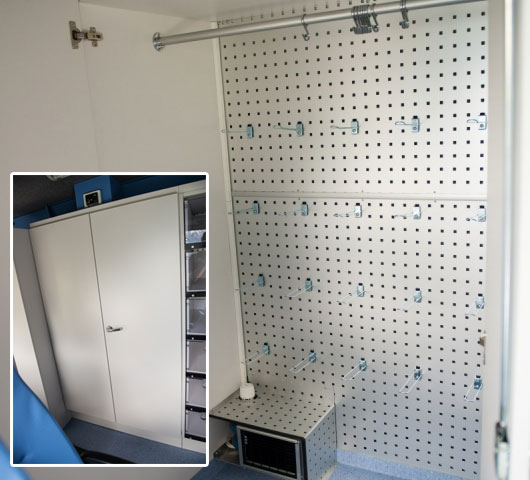 For daily use
Spacious drying cabinets with plenty room for wet outerwear after playing in the rain. Spacious washroom facilities with plenty of shelf space, a wash basin and a baby changing table.
Want to learn more?
Would you like to learn more about our products and services?
Get in touch to arrange a meeting with us.